So I've been doing some pretty big working getting some work done with making mobile applications.  I started out doing some work with iOS with Flash on Windows 7, but it turned out that the Adobe Packager for iPhone was a total deadweight and I couldn't scratch more than 9 / 60 FPS at best with a simple program that just told me that FPS.  I gave this up, and I moved on to working on the BlackBerry Playbook, which has a sweet deal where any developer who gets an app submitted by March 31, 2011 gets a free-bee Playbook!  I submitted Quietus II mobile after some tweaking with the controls, and I'm hoping to catch on with this deal.  I've run into some trouble getting the signing keys from them, however, so it may end up breaking the deal since the app is doomed if I don't get them in time for the deal.  Fingers crossed!  Below is a screenshot of the playbook version of Quietus II: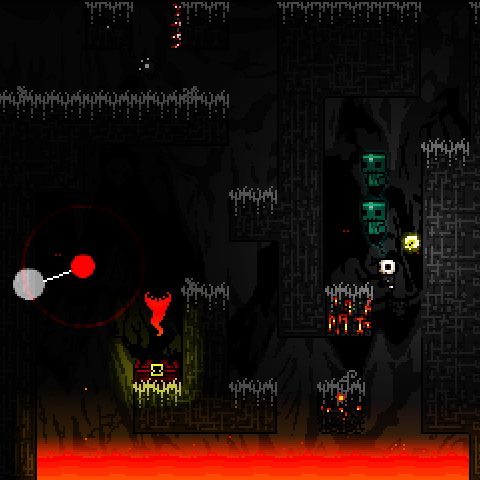 So I finished up this version and submitted to the BlackBerry App Store; it was really nice, because porting the game was incredibly easy, even with having to make the new movement system.  Following this, I found out that the day after I quit working on the App Store with Flash stuff, they released Adobe AIR 2.6, which makes Flash run much faster on iDevices; this meant I could go back to making myself some games for iOS!  So, in a night or two I managed to put Quietus II on iPad running at 25/60 FPS, which works very well considering it's still above the 24 FPS minimum for eye check period (makes it so the game doesn't appear laggy, just slower) and because slowing the game down for unfamiliar controls is something I would've wanted to do in the first place.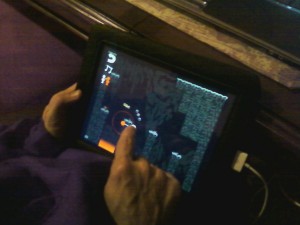 With some input from
Vieko Franetovic
, I've got Quietus up and running on iPad and I'm submitting it to the App Store.  Sad story of it all is that I've managed tog et through every step of the process on a Windows computer, down to packaging the app for upload and even filling out the app profile with the version number, icons, screenshots, etc., but the final act of putting it up for approval has to be done on a Mac.  It appears there's no way around it, so I'm putting it up via Mac.
On another note, I've put up a few different programs for cellular automata, destructible terrain, and a weird 2D string ball that looks like it's morph-rotating in 3D space (turns out it was an accident in the programs math that made it look like that).  These programs were never really shown outside my computer, so enjoy the fact they haven't been played by very many people!  Lastly, Robot Climb was released across the internet after the 7 day sponsor period on Retromundi.com, so try it out on the games page here.
Thanks for reading!  I'll try to put out more updates on what I'm doing as things progress, and I'll keep putting out my little flash toys as I go.  Bye!