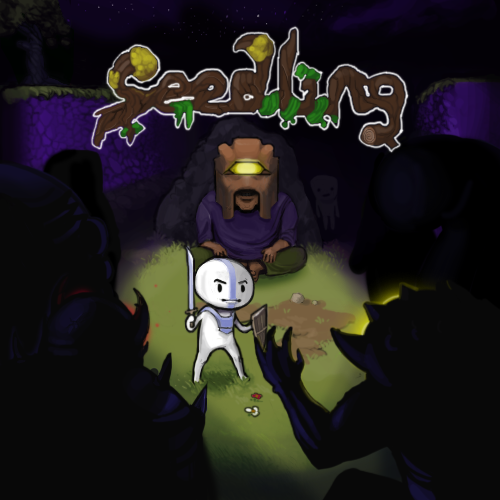 Seedling (renamed from "Shrum") is an adventure game in which you play as a small boy who is tasked with finding a seed to replace an enormous tree for your creator, the Oracle.  You will fight many monsters, collect many tools, and eventually find a way to get to the seed—at whatever cost that may be to yourself and this old land you have changed so much along the way.
This project has been a long and interesting one, spanning over six and half months, to bring about my vision of an adventure game that lets the player do what they do best—killing, collecting, and learning—while at the same time bringing them to question many of the ways that they've learned to approach action-adventure games.
Seedling features over 100 areas spread across an overworld with eight dungeons, six different weapons, and several other types of items that give the player new abilities that will help them traverse a world that varies from icy wasteland, to heavy forest, underground caverns, floating clouds, and magic castles.  Boss battles and enemy grunts will meet the player at every turn as they try to gather the tools necessary to reach the seed; a goal that will destroy beings known as the Creatures of the Relic, all while under the eye of the Watcher, who sees and judges your every action.
Thanks to Roger Hicks for his help in making the music, sound effects, and trailer; Sheldon Ketterer for making that wonderful image above; and many others for their help on the concept and execution of the game.
We are currently seeking sponsorship.  Please email me if you're interested in the project!