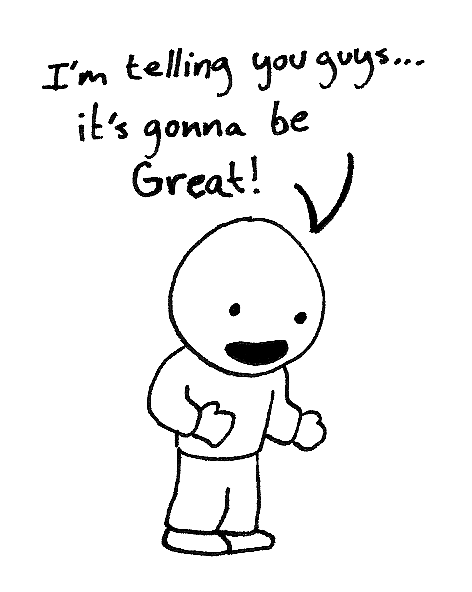 The value of an idea pales in comparison to the massive amount of work it takes to realize it.
–Evan Dahm, artist
I felt that this was a particularly insightful quote that can be used to inform many people looking to help on independent video games. Oftentimes, people new to game development approach with the attitude that they will provide a great idea for a game, and then others will
work out the implementation–these posts, often put on fora where this "idea guy" can reach programmers, artists, composers, etc. tend to get largely ignored or downright stomped on by more experienced members. This seems to mystify these new people who are likely wondering, "Why doesn't anyone want to work with me on my idea?"
What they don't understand is that the idea, while important, is generally not the most valuable part of a project. Execution is usually the determining factor in a game's success, and while a game's innovative qualities are very important and are utilized as the "draw" to that particular game in its genre, any member on a small indie team can contribute to it; thus, it isn't a specialized skill set for which you need another team member. In larger companies, the "idea guys" are designers and that is their sole purpose but, for small teams, it simply isn't feasible to have someone only coming up with ideas. In order to make you a valuable asset to a team, that creative capacity has to be coupled with a second, more directly-specialized skill like programming, art, or music composition.
In short, acquire a skill that will let you contribute more solid work to the group, and offer that ability alongside your idea to get a bit more positive attention!